Machine transportation and exceptional transport
Machine transportation is a main part of an industrial move. Sometimes it is just a single machine, sometimes it is a complete production line. Lifthing offers solutions for complex logistical operations and arranges exceptional transport.
A machine transport has to be above all successful. Without breakage, without calamities and without problems. Lifthing wants the transport to be as efficient and as safe as possible. Lifthing is therefore a stickler for details and follow up. The correct coming together of many different factors is just a part of that.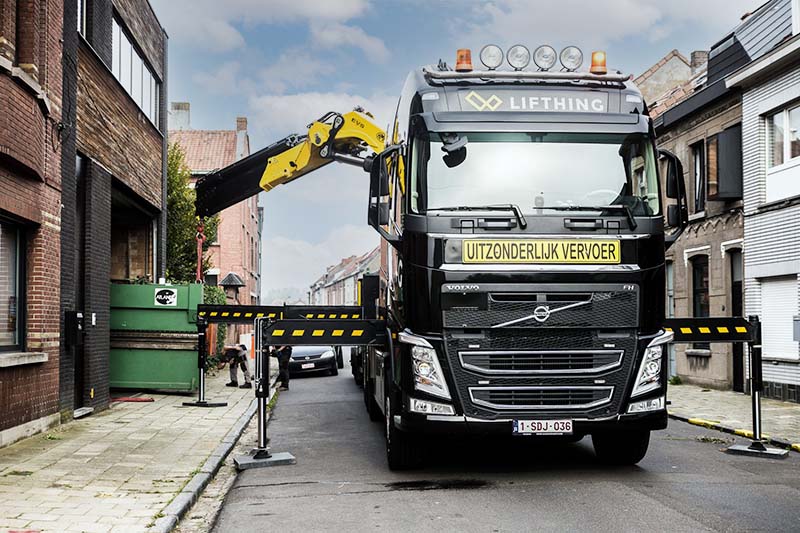 Vertical and horizontal machine transport
Moving a machine is always a special performance. Especially if it happens in a complex or limited space. Do you need special hoisting work done such as rigging, and ? Lifthing can help you with that. Time and again we realise a smooth and safe concatenation of all work that needs to be done. It is our ambition to make every job successful. To that end we do not avoid any challenge.
Do you have an exceptional load that needs to be moved to a certain destination? Then exceptional measures are required. Lifthing arranges exceptional transportation for large machines. Or for machines that demand special care. We do not limit ourselves to just the physical move, but we meticulously map the entire route for you. Not just in Belgium but throughout entire Europe. This means that we vouch for:
Depending on the product, we supplement the exceptional transport with transport on the inland waterways.
Questions?
Contact us for advice or a free quote
Why would you choose Lifthing?
They approach every work situation with an open mind and find a solution for every problem.
We continuously train our employees and invest in their safety by having them work with recent equipment. Due to their flexibility, we can keep production times as short as possible.
Our employees are passionate professionals. They carry out their jobs with pride, respect for the material, colleagues and customers. Moreover, they are proud of what they know and can do. We can all work on the largest and heaviest work.
Would you like for us to take care of everything, from A to Z?
Then you can make use of our total service:
Lifthing is not only involved with the industrial moving of machines, but also everything that is related to it. We move, manipulate and assemble and that is exactly what distinguishes Lifthing from all other rigging companies. Most of our colleagues are specialized in a single part of rigging. At Lifthing we actually have three companies under the same roof. The emphasis is on the installation of machines. The mechanical and electrical additional activities we regard as extras. You can rest assured that we will execute every task perfectly and safely, for the full 100%. We even do this outside of the country. Our additional services are: